Hi
I am very honored to be invited by the Jane Cummings the Chief Nursing Officer for England to attend
And take part in a workshop at the The CNO Summit #cnosummit 2015
I have met with jane at many events over the last year and I am grateful for the kindness and encouragement received toward our ' Make a Difference ' tour and campaign .I am looking forward to a great couple of days of learning and meeting people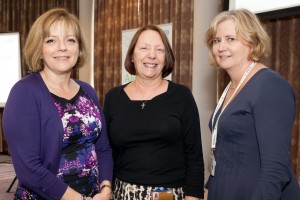 The Chief Nursing Officer for England's Summit (CNO Summit) 2015 will bring together the most senior leaders from across the nursing, midwifery and care professions to help shape future direction and equip leaders to motivate, inspire and mobilise the workforce with new ideas, ways of working and shared learning.
Leading change and creating value
The focus this year is around how we use our collective strengths to create the value of right outcomes for patients, good experiences for staff and those we care for, and do this efficiently.
The Summit will be held at the Hilton Birmingham Metropole hotel between 1 and 2 December 2015.
The CNO Summit programme includes international and national key note speakers, plenary session debates and breakout sessions.
From the afternoon of 30 November, prior to the full Summit, sessions dedicated exclusively to provider Directors of Nursing will consider and address key leadership issues, to acknowledge today's challenges and discuss how to work together to address these.
On the afternoon of 2 December, the Summit includes dedicated time specifically for Commissioners.
The Summit is an opportunity to share learning with up to 500 chief nurses, patient representatives, academics and other Arm's Length Bodies involved in shaping the future of health and care. It will be a great opportunity to network.