for the kind invite to speak at #BeGoodBeSocial Scotland's third sector social media gathering Thursday 3rd July
I had the great privilege to speak for Ross last year at an event and look forward to both attending and speaking July 3rd
You can get more info below
#BeGoodBeSocial
Glasgow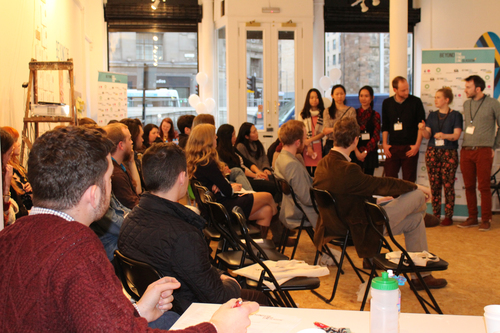 Scotland's third sector social media gathering returns on Thursday 3rd July 2014 6-9pm at Beyond the Finish Line. Join us for inspirational talks, a Q&A panel session and drinks & food.
As always tickets are free for charities, social enterprises and community groups. We have a handful of paid business tickets available for freelancers, agencies and others - your contribution enables us to keep the event free to non-profits.
If you can't make it along we'll be livestreaming - the URL will go live soon.
6pm Networking drinks and food
6.30pm Intro to Be Good Be Social from Ross McCulloch
8.30pm Q&A panel featuring all speakers
9pm Close...then off to the pub
'How digital can transform Scotland's third sector'
Chris Yiu -
Director of Digital Participation, SCVO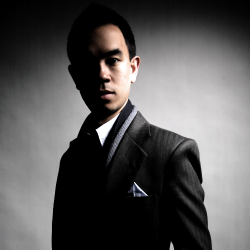 Chris is currently Director of Digital Participation at the Scottish Council for Voluntary Organisations (SCVO). Chris was Head of the Digital Government Unit at Policy Exchange, where he led research on public policy and technology, data and the internet. Before joining Policy Exchange he worked as a civil servant at HM Treasury and the Prime Minister's Strategy Unit, and as a consultant at McKinsey & Company. Chris's talk will explore his work across the public, private and third sectors to increase digital participation in Scotland and a look at how we build digital capability in the third sector.
Just confirmed - Rachel Brown, Impact Arts | Crowdfunding for Social Enterprises
One more speaker will be announced this week.
Be Good Be Social is for the beginner as much as the digital die-hard. We're all about bringing together people interested in social media for social good, whether you work or volunteer for a non-profit, charity or social enterprise.
You'll get a chance to see how other Scottish third sector organisations are using tools such as Twitter, Facebook, Google+ and YouTube as well as blogging and podcasting platforms to bring about real change and raise funds.
Thanks to Blackbaud for their generous sponsorship, Big Lottery Fund Scotland for contributing towards catering costs, Beyond the Finish Line & First Port for hosting in their amazing workspace and Third Sector Lab for organising.