Looking forward very much to the Alzheimer Scotland conference on Friday June 6th
Very happy to announce we will have a Dementia Carer Vocies stand .I hope if you are attending you will pop by and say hello
Alzheimer Scotland is delighted to announce that our Dementia Awareness Conference will be taking place on

Friday 6 June 2014

at the Crowne Plaza Hotel, Glasgow. This year's theme, Innovation, Research and Technology in Dementia, will explore:
assistive technologies and the ethics of technology in dementia care;

the latest dementia research;

innovations in policy and practice;

looking to the future – locally, nationally and internationally.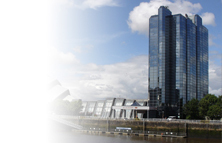 Confirmed speakers include
Prof. Frank Gunn-Moore
(Director of Research for the School of Biology – University of St Andrews) and representatives from both practice and research sharing the results of the first year of the
Dementia Dog
project.
This all-day event will include presentations on the latest dementia policy developments, a variety of breakout sessions, a live ethical debate and a chance to decide – Dragon's Den style – between three new projects hoping to develop the next big idea.